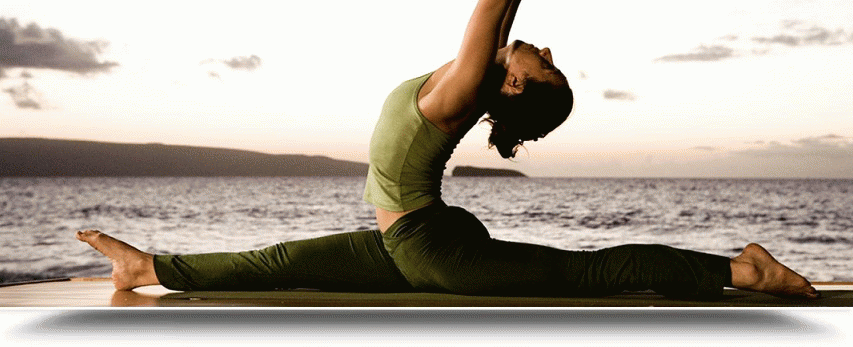 Revive and rediscover yourself with this beautiful yoga retreat in Thailand. We offer you two yoga and one meditation class a day, healthy, happy food, a Thai yoga massage and lots of time to relax, enjoy and do nothing.
We will bring you into the present moment, so you can fully enjoy the paradise around you of Koh Chang, an idyllic island in the Gulf of Thailand.
Price: starting add 595 euros (early birds)
Duration: 7 nights
Dates: 18-10-2015 to 25-10-2015
Dates: 3-4-2016 to 10-4-2016

For more information you can call: 0031 13 8220022 or email info@cvcc.nl
Yoga and meditation are tools to connect with yourself on a deeper level. We offer you a meditation class every morning and a yoga class every morning and every evening. Next to that we offer you two workshops in which you learn to be your own coach, so you can create your own dream life.

We do all that on Koh Chang, a peaceful Thai island full of beautiful nature, with tropical rainforest running from high up the mountains all the way to the beach. Our retreat is on the beach, where we will do yoga and meditate.

Schedule
We focus on reviving, relaxing and enjoying. How you want to do this, is totally up to you. You can join all the yoga and meditation classes and both workshops, but you can also sleep in or do something that feels better at that moment. There are a lot of things to do Koh Chang: snorkeling, jungle hike, riding elephants, visiting temples or waterfalls* or just enjoying the silence and be on your own.

Daily program:

07.15 am: meditation / breathing exerises
08.15 am: yoga
10.00 am: breakfast
11.30 am: free time
01:30 pm: Be your own coach-workshop (op Thuesday and Thursday)
02:30 pm: fruit and/or healty snack
05.15 pm: yoga
07.30 pm: dinner
The morning classes will be challenging (but with options for everybody), waking up the body. The evening classes will be relaxing, so you totally relaxed to bed.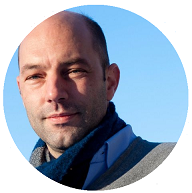 Rens Mesters will be leading the meditation and pranayama exercises. He is a very experienced mindfulness coach who has helped a lot of people to gain control over their own life, their thoughts and emotions and to create the life they always dreamed off.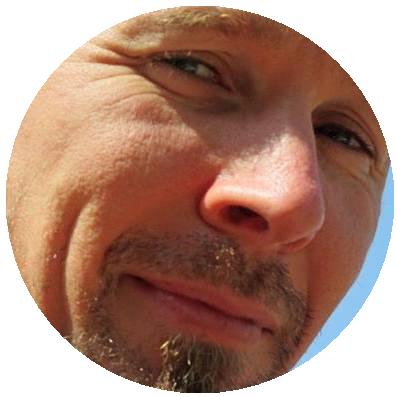 John Kraijenbrink (Dutch Smiling Yogi) will be leading the yoga classes. He teaches (yoga, philosophy and anatomy) all over the world and has studied vinyasa flow, hatha, yin yoga, partner yoga and Ashtanga yoga.


Massage and consult with a coach

With your package you get a Thai massage (60 minutes). You can book this massage on arrival. If you like, you can speak with a coach as well, about problems your dealing with. This consult is included in the price as well. After the yoga classes you can talk with the teacher about any yoga problems you're facing.
Accommodation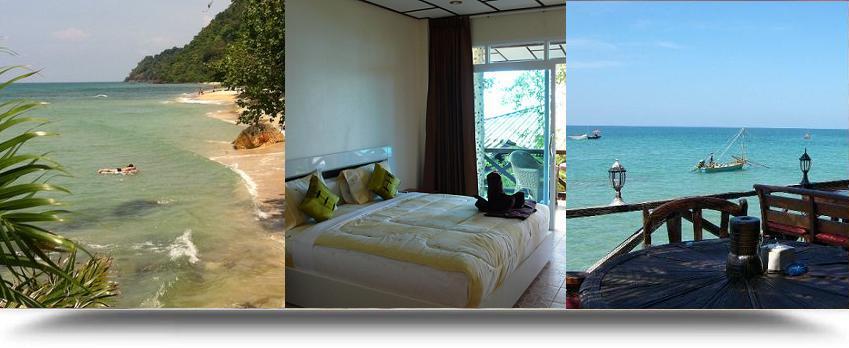 Koh Chang is an island in the Gulf of Thailand. Our retreat center is set on the beach. The main building is set on a rock platform, with beaches left and right of the terrace. All rooms have a nice ambiance and are clean and comfortable, with ocean view.
There are two types of rooms available: traditional fan rooms (shared and single) and rooms with air-conditioning (shared and single). Both rooms come with a private bathroom. There are also family/group rooms, which held up to four people. More pictures >>
Price
| | | |
| --- | --- | --- |
| Duration | Room Type | Early bird price |
| 7 nights | Fanroom Shared | € 595,- p.p. |
| 7 nights | Fanroom single | € 630,- p.p. |
| 7 nights | Airco room Shared (de luxe) | € 650,- p.p. |
| 7 nights | Airco room single (de luxe) | € 745,- p.p. |

Included

Accommodation 7 nights fan room or 7 nights deluxe airco room (with fridge, water boiler, safe and hairdryer)
14 yoga classes and 7 meditation classes
Thaise massage 60 minutes
Individual coach consult
Breakfast, fruit or snack in the afternoon, dinner
Mineral water (all day) and tea after yoga class

Not included

Ticket to Thailand and transport to Koh Chang Travel and cancellation travel insurance, bookings fee (€15 p.p.)
Arrival and departure

Check in on Sunday from 2 p.m. Check out before 12 p.m.
Transport
From Bangkok airport you can take either a taxi or the bus. The trip to Koh Chang takes between four and eight hours, depending on your transport. The bus costs € 6,- p.p. A taxi will cost around € 110,-.
(If we don't have enough people signing up for the retreat, we have to cancel it. We will let you know 4 weeks in advance and pay you the money of the retreat back.)

Booking form

If you have question or specific wishes please call, we would like to help you +31(0)13-8220022 or mail info@cvcc.nl